Sarah Burns – Headteacher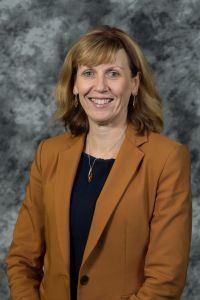 Sarah Burns was born in Southampton but raised and educated in the Potteries. She attended her local comprehensive school and went to the Sixth Form College in Stoke before going on to study mathematics at Bangor University and then completing a PGCE at Durham University. Prior to joining Sandbach School Sarah was Deputy Head teacher at Queen Elizabeth's Grammar School in Ashbourne and Assistant Head teacher at Biddulph High School Staffordshire. She lives in North Staffordshire with her husband and in her spare time enjoys traveling, reading and gardening.
Jon Cosgrove – Deputy Headteacher
Jon was born, raised and educated in East Manchester. After attending the local comprehensive he went on study at the University of Liverpool, gaining a Degree in Applied Environmental Biology before completing a Ph.D. in the Dept. of Biochemistry at the University of Manchester. Entering Teaching in 1997, Jon has worked in four quite diverse schools before joining Sandbach. Immediately prior to appointment here Jon worked as Assistant Head (Achievement) at Fairfield High School for Girls for six years, the school gaining the OFSTED Outstanding grade prior to his departure. Jon lives in Stockport and is married with two sons currently at Sixth form college.
Stuart Dodds – Deputy Headteacher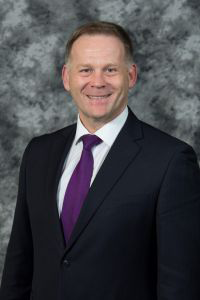 Stuart Dodds was born in West London and went to a comprehensive school in Surrey. He became the first member of his family to go onto higher education, attaining a First Class honours degree in Education (B.Ed) at Crewe + Alsager College. He spent the early part of his teaching career at The Bishop's Stortford High School, like Sandbach School, a boys' comprehensive with a mixed sixth form. Prior to joining Sandbach School, Stuart was Assistant Headteacher at Wilmslow High School where he developed the school's specialism in sport and the arts before becoming the pastoral lead. As Deputy Headteacher at Sandbach School, Stuart holds overall responsibility for the personal development, behaviour and welfare of all students. He has a passion for sport and the arts and also enjoys mountain walking.
David Osborne – Director of Finance and Resources
David grew up and attended school in Cheshire before gaining a first class honours degree in Management Science from Loughborough University. After leaving university David worked for a number of years in Corporate Reconstruction and Turnaround. During this time he qualified as a chartered certified accountant.
In 2014 David joined a UK corporate and commercial bank where he was promoted to the position of Relationship Director. Whilst working at the bank David joined the governing body of a local Multi Academy Trust. In 2016, David joined Sandbach School as its new Director of Finance and Resources. David is also company secretary for the school and Love Music Trust.
David lives in Rode Heath with his wife who teaches at a nearby primary school. He continues to be a member and trustee of a local Multi Academy Trust and in his spare time enjoys holidaying on cruise ships and listening to music.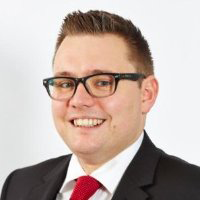 Sue Bielby – Assistant Headteacher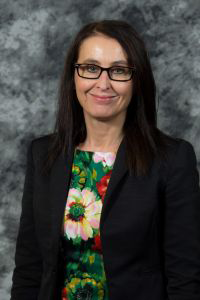 Sue grew up in Cheshire before becoming the first in her family to attend university, studying for a degree in Geography at Manchester University. In the early part of her career she taught at the Mitchell High School, Stoke, and at Alsager School before joining Sandbach School as Curriculum Leader for Geography, followed by Assistant Headteacher with responsibility for developing the school's Arts College specialism. She is now responsible for the development of Teaching and Learning, Professional Development and Performance Management, Newly Qualified Teachers and Initial Teacher Training and is passionate about providing the best educational experiences for the students.
Sue enjoys travelling to far flung places, especially in South East Asia and Central America, and is an experienced scuba diver.
Neil Darling – Assistant Headteacher
Neil was born and educated in Belfast, Northern Ireland. After obtaining A levels, Neil worked for three years in Belfast. Sport was always a huge driving force which resulted in a desire to become a Physical Education teacher. Neil successfully completed a four year PE BEd Hons degree in Sheffield and secured his first job at Sandbach School, Sept 1997. In his time at Sandbach School Neil has had several roles ranging from ACL PE, Head of Year (KS4), Assistant Director 6th Form and finally Assistant Headteacher.
Initially his senior responsibilities were linked with safeguarding and child protection. His current role within the school is to lead the school's Sixth Form. This includes guiding our Sixth Form students to not only academic success but also to ensure that they have support and guidance regarding university applications and higher apprenticeship pathways. Neil also directs a Sixth Form pastoral team which delivers all the guidance needed for our Sixth Form students to make the successful transition into adulthood. Sport remains a huge part of Neil's life, particularly road cycling, along with a passion for fly fishing. A lot of recreational time is spent in Scotland pursuing these passions.
Laura Kane – Assistant Headteacher
Laura was born and educated in Oldham, Lancashire. She secured a place at the London School of Economics and gained an Upper Second in Government. She trained to teach in Salford and then came to Sandbach School as an NQT in 2006 to teach History.
Laura has had a number of responsibilities within Sandbach, from coordinating PSHCE and Literacy through to Curriculum Leader of History and Politics. She has worked with students to create a Senate which contributes to the culture of Sandbach and has taken History and Politics students on trips to America and Europe. Her current role manages the transition and induction phase of pupils at Sandbach School.
Laura lives in Stockport with her family and has a passion for travel, particularly across North America where she enjoys exploring its history.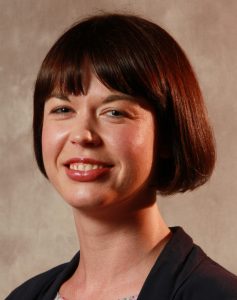 [/fusion_builder_row]
Kev Sykes – Assistant Headteacher
Kev originating from the North East but moved to North Staffordshire in the 1960's when the village coal mine closed. He left School at 15 to take up an apprenticeship with the National Coal Board. While with the coal board he obtained High National Diploma in Mining Mechanical Engineering and then a BSc in Engineering. He was made redundant in January 1988.
Kev then worked as a Science supply teacher at Berry Hill High School then got a place on a PCGE Maths course at Crewe and Alsager college.
He joined Sandbach School in September 1989 as an NQT. Kev has held various responsibilities, Master i/c football, Head of House, KS3 coordinator for Maths, Head of Year, Head of Maths, Assistant Headteacher. His current brief includes timetable, day to day issues and Contingent Commander of Sandbach School CCF.